For generations, visitors to Yellowstone National Park were transported through the park's majestic natural landscape in delightfully streamlined open-air buses produced by the White Company of Cleveland, Ohio. The most recent generation of these rare, storied vehicles is the White 706, delivered in limited quantities to Yellowstone from 1936 – 1938. Only 98 Yellowstone tour buses were ever designed. Made in America during a bygone era committed to making high-quality transportation that could stand the test of time, the White 706 Yellowstone tour buses were celebrated for their peerless design and dependability.
"Legacy Classic Trucks is committed to finding special pieces of American transportation that are historically significant and giving them new life through world class restorations so that they can be enjoyed today. Our one-of-a-kind White Model 706 Yellowstone Tour Bus restoration really echoes everything that we search for in a build. The buses were originally crafted by a revolutionary vehicle designer in his day, Count Alexis de Sakhnoffsky," said Legacy Classic Trucks Founder Winslow Bent. "Due to the rare provenance of this being an original design from Count de Sakhnoffsky, Legacy Classic Trucks made this a completely original restoration project with no other modifications. It is one of our finest restorations to date."
Celebrated as the master of streamlining, Count de Sakhnoffsky won five Monaco Grand Prix Medallions in a row for auto design. His success in the field of streamlining vehicles allowed Count to work with automotive marques such as Ford, Willys-Overland, Studebaker, Chrysler, Mack and Packard.
De Sakhnoffsky would go on to have a legendary career, designing watches, furniture of all kinds, radios, bicycles, marine craft and airplanes, but it was his work designing futuristic-looking automotive bodies that first garnered ubiquitous praise. The White 706 Yellowstone tour buses were amongst his most celebrated designs on his way to reaching the height of his popularity in 1939, when he participated in the World's Fair in Queens, New York.
A few years before the World's Fair, de Sakhnoffsky helped design twenty-seven of the Yellowstone tour buses, which were introduced in 1936. One of Count de Sakhnoffsky's key contributions was the vehicle's radiator cowling and trademark grill design. Designed to spaciously accommodate fourteen passengers, each Yellowstone tour bus was made in mind for travelers to enjoy the magnificence of Yellowstone National Park's landscape in complete comfort and style.
Legacy Classic Trucks was granted the opportunity to fully restore one of these iconic 1936 White Model 706 touring buses. Acquired by Legacy Classic Trucks from a client who purchased the vehicle at auction, this fully restored Yellowstone bus spent several years in storage in Montana after leaving regular duty service at the national park. While the tour bus body is made of steel and aluminum construction, the vehicle's frame is constructed entirely of wood.
Originally engineered with a heavy-duty dependable six-cylinder engine on an overbuilt 190-inch-wheelbase chassis, the White 706 bus features an aerodynamic style from Bender coachbuilders bodied to match de Sakhnoffsky's unique face of the vehicle. For the restoration, Legacy Classic Trucks incorporated a White 318 six-cylinder 16A six-cylinder engine that produces 96 horsepower. Legacy Classic Trucks also fully restored the vehicle's original non-synchronized transmission, a unique feature of the day that gave rise to the popular moniker of 'gear jammers' in reference to driving these buses.
Another interesting original feature of the Yellowstone tour bus restored by the Legacy Classic Trucks team is a large sweeping canvas-covered canopy top that could be completely removed in pleasant weather, providing near-panoramic views of the park for passengers.
The restoration project was finished with a bright yellow livery scheme that originally adorned the 1936 White Model 706 tour bus.
"One of our great passions at Legacy Classic Trucks is in restoring historically significant transportation," continues Bent. "This new 1936 White Model 706 tour bus is a great example of some of our finest work. I grew up as a boy with toy models of these Yellowstone buses as a kid, so it really is an absolute honor to restore one to mint condition. To say this has been a special build for us would be an understatement."
Legacy Classic Trucks recently sold this newly restored 1936 White 706 Yellowstone Bus to the Montage Hotel in Big Sky, Montana. This new hotel set to open in 2021 plans to use the bus to shuttle guests around in bespoke style.
"We are looking forward to the opening of Montage Big Sky with our partners at CrossHarbor and are thrilled to bring an extraordinary experience to guests and residents with the exciting addition of Legacy Classic Trucks' newly restored Yellowstone Tour Bus. The bus has delighted visitors to the region since the 1930's, and having this significant mode of transportation on property in its fully restored condition will be a great addition for our guests to enjoy," said Alan Fuerstman, Founder, Chairman and CEO, Montage International.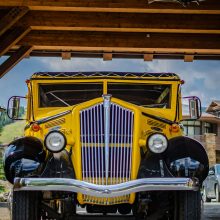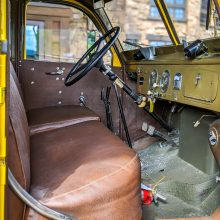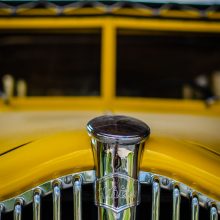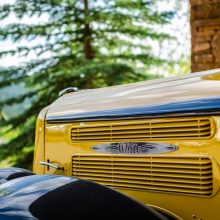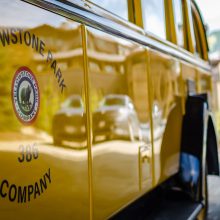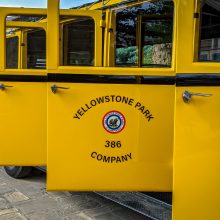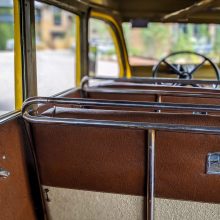 by THE SHOP Staff
___________________________________
THE SHOP is the B2B resource for shop owners in the specialty automotive aftermarket. Our business-driven coverage is dedicated to the following markets: performance and racing, restyling and vehicle customization, off-road and powersports, diesel performance, and hot rod restoration.
Find the latest news, trends and business tips in THE SHOP's monthly magazine and daily eNewsletter. Subscribe HERE today.