SEMA Show 2021 Brings Out The Best Of The Best
Trends in the market dictating style and function
The demand for custom restorations has never been higher. With the COVID crush hitting hard in 2020, car enthusiasts had plenty of time to pause and look at the old project sitting in the corner of their barn collecting dust that they would always promise themselves to get to "someday". Well someday has arrived, and for everyone at once it seems. Restoration and build shops are so busy they're even turning away customers due to being flush with all the new business. But what direction are these new customers going in? Where is car culture headed? Full factory restoration? Resto mod? Hot rod? Full custom? Or *gasp* Eco-Weenie electrics??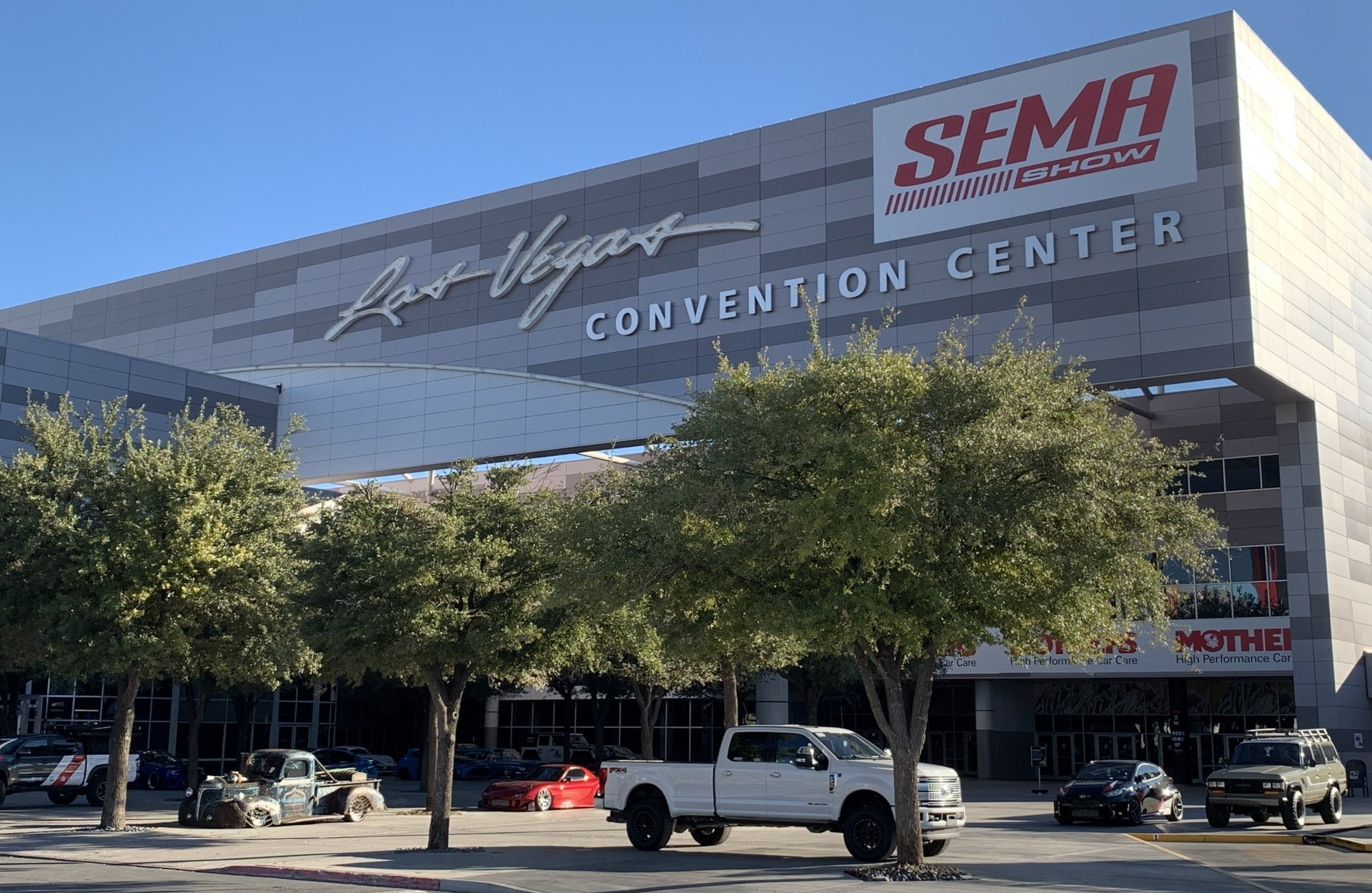 Enter The 2021 SEMA Show, held in Las Vegas at the mind-blowingly vast Las Vegas convention center. The SEMA Show has always been the premier automotive aftermarket specialty equipment products trade event in the world. It draws the best and most innovative creations, products, and developments to one place. This makes it the perfect place to help answer the question, "Where is car culture trending?".
Resto mods are red hot
Resto mods seemed to attract the most attention throughout the show. Custom builders in booths made famous in part by all the restoration shows on TV bring lots of new blood, customers, and popularity into the fray. I counted no less than ten vintage Mopars that had Hellcat (or Hellephant) engines stuffed into their engine bays. The red hot resto mod market sees no end to the possibilities. Many more builds had the ever-reliable and powerful LS engine upgrade. Custom independent suspension, rack and pinion steering, coil-over shocks, and whole new aftermarket frames altogether were the norm with ridiculous amounts of horsepower. Customers want beautiful old school body lines with all the new power, tech, and reliability of today's best equipment.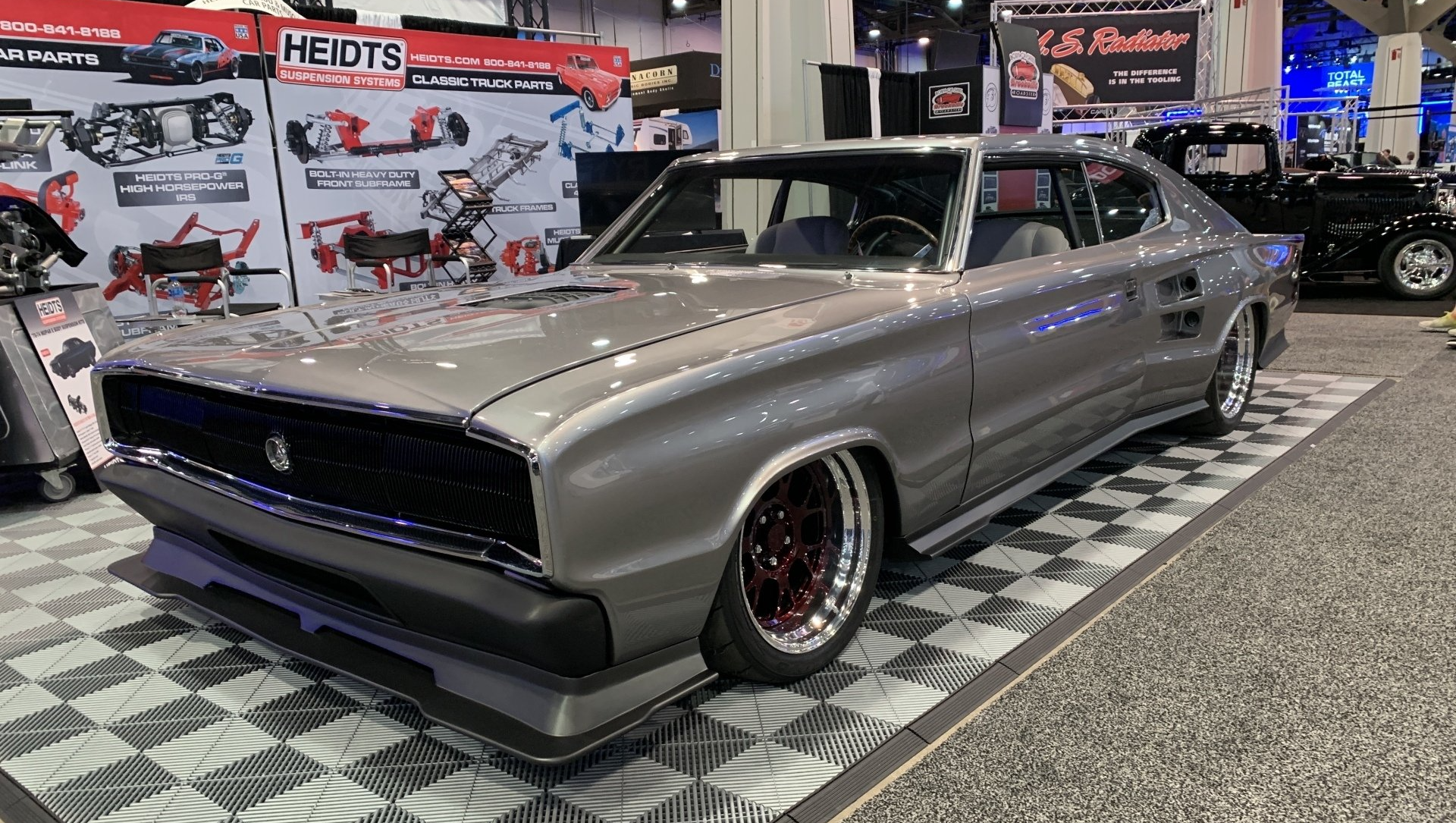 Willie B's "Sick Six Six" 66 Wide Body Charger at the Heidts Booth
But hold on to your bank accounts. These resto mods aren't cheap. People want their projects done correctly and are willing to pay for it! $500,000+ are builds not unheard of. One quote overheard at the show is that, "the $10,000 paint job doesn't exist anymore". Yes, bring your wallet, but even if you have the money be prepared to get in line. Just about every builder we talked to is flush with business, some out to 2024 and the project orders just keep rolling in. The COVID glut in the market, the painfully long shipping times for parts with just about every special part on backorder at some point assures us that the market will not loosen up anytime soon.
Electric future?
It's not just crate engines replacing the vintage mills anymore. Electric-powered hot rodding is, inevitably, on the horizon. Conversion kits from the Internal Combustion Engine (ICE) to electric were easy to find. In fact, even the heavyweights like Ford and GM are investing and betting heavily in the technology. They're even offering electric crate engines at only 205 pounds in weight and diminutive in size. They can be installed in the front or rear of the car or on all four wheels. 281 horsepower with 317 ft/lb of torque each is nothing to sneeze at. The motors with the control pack are currently just under $4,000. This tech is only going to improve and the batteries are going to get smaller, cheaper, and lighter.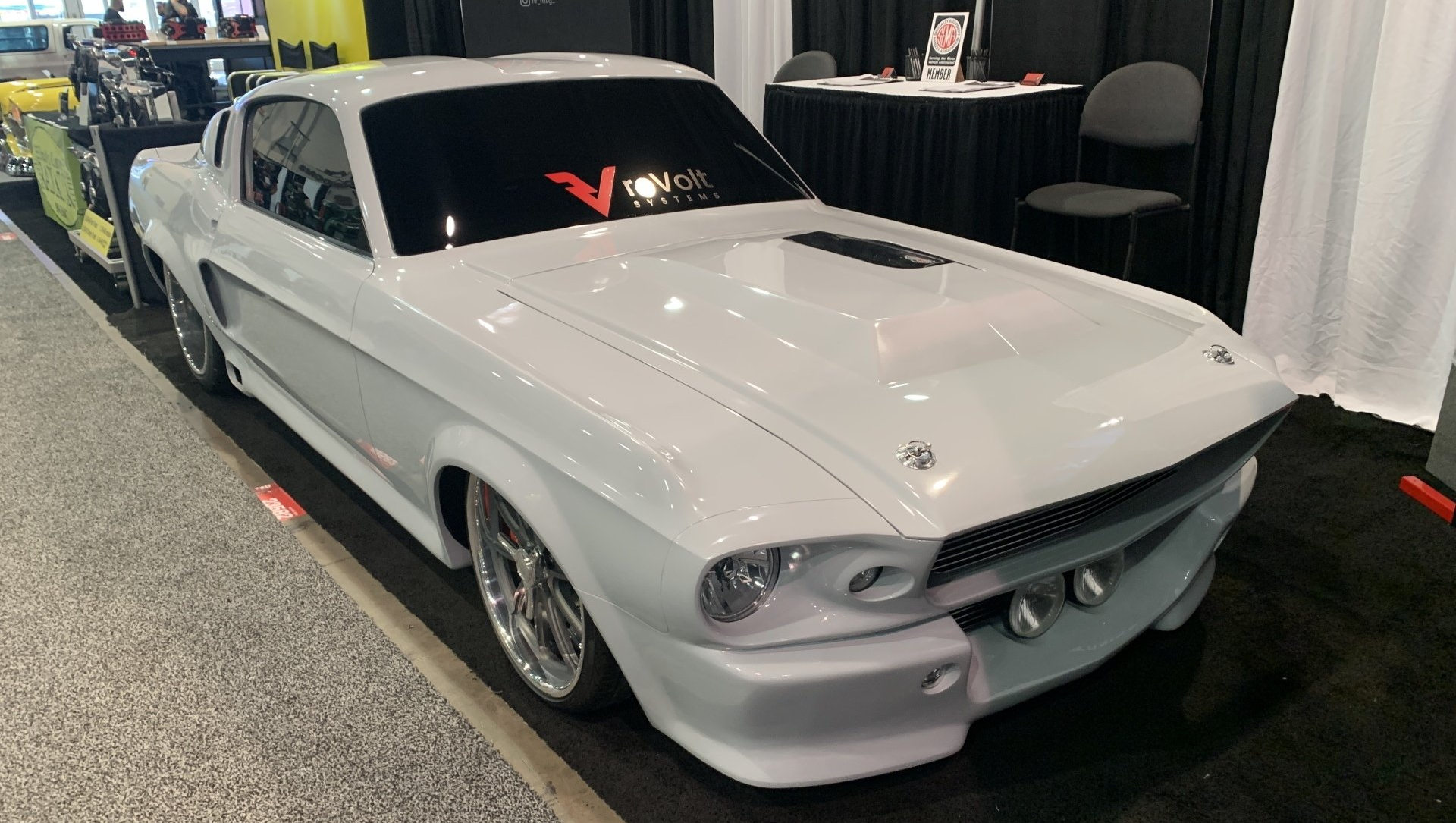 Electric Mustang built by HR Manufacturing
There were clear signals, however, from the car culture at the SEMA Show that the technology is not yet fully embraced by the car culture at large. At the SEMA Show Monday Night Reveal, Dave Kindig unveiled two of his new custom 53 Corvettes, he also made the announcement that not only will these cars come with ICE motors, but they will be releasing an all-electric version for next year. The pause to await the cheer from the crowd was rewarded with awkward silence instead. It is clear the culture feels the electric option does not have the hot rodding soul, allure, or feel of a well-tuned V8 with all the familiar rumble, smell, and earned reverence that goes along with it. Looks like the public is going kicking and screaming into the mandated electric EV era.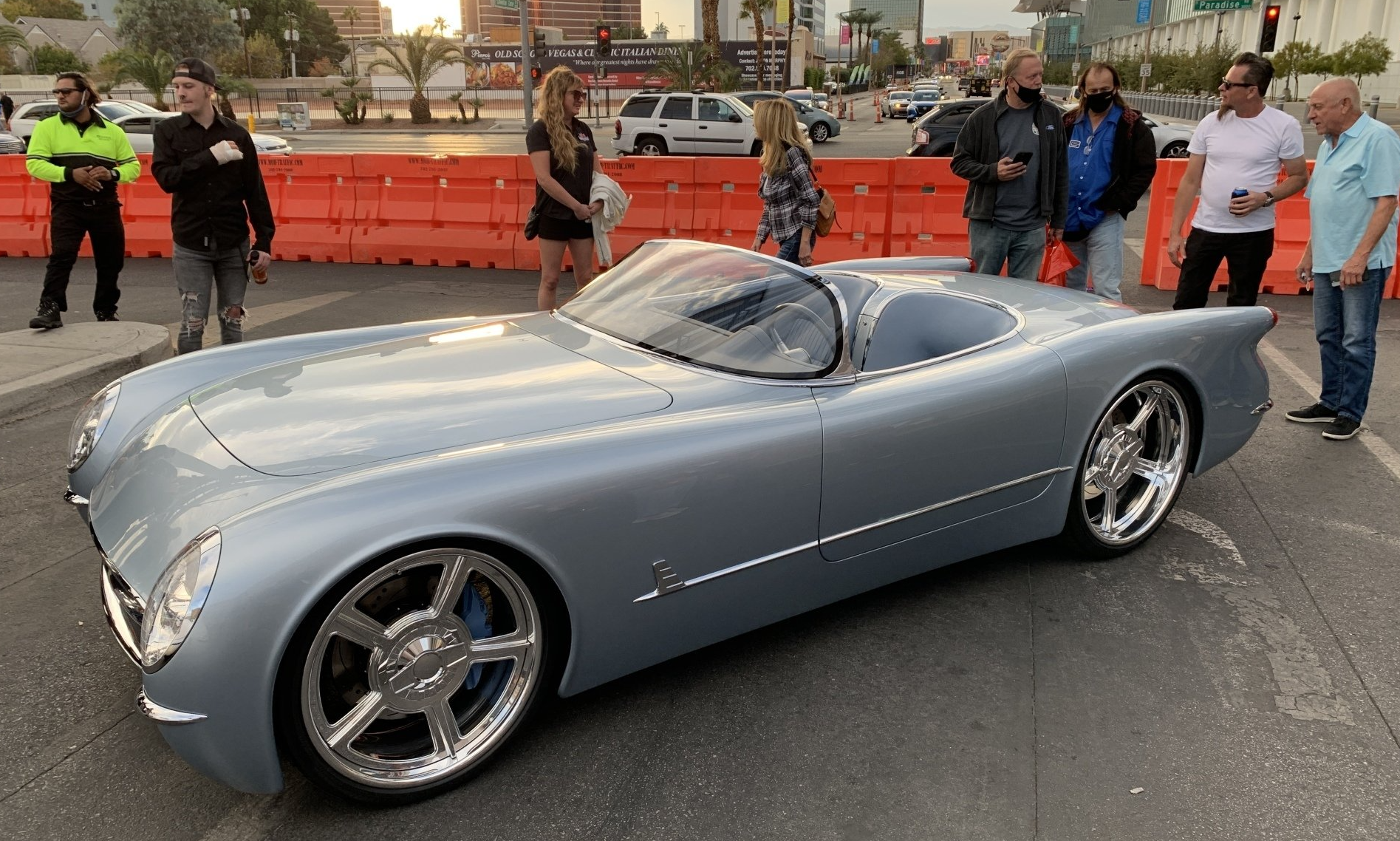 Kindig-It Design blue Lingenfelter powered 53 Corvette Concept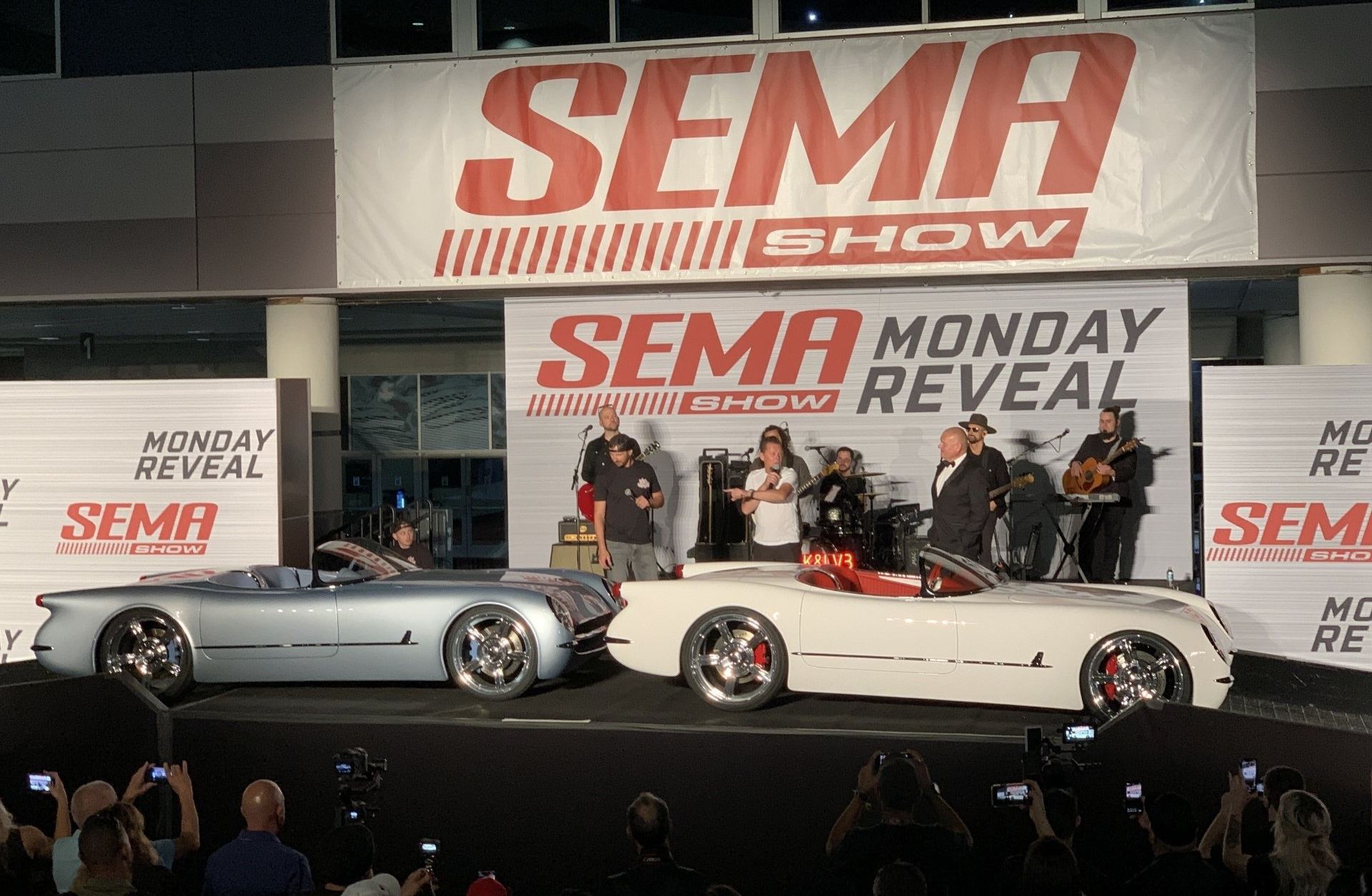 Dave Kindig and Kevin Schiele reveal the Kindig-It Designed 53 Corvette Concepts
Hydrogen calling?
There may be hope for hot rodders unwilling to jump into embracing electricity while still wanting to try a more environmentally-friendly option, hydrogen power! At the Red Line Oil booth we found this sweet hydrogen-burning LS-powered 1949 Chevy pickup truck built by Mike Copeland and team at Arrington Performance. It doesn't contain a hydrogen fuel cell like previous prototypes. It carries its very own hydrogen fuel tank, and keep in mind hydrogen is three times more explosive than gasoline. That means there's the potential for more power, and with the fuel being more concentrated, you get more miles using the same volume of fuel, much more efficient…
Please head on over to the Motorhead Digital Blog for the rest of this article.
Barry is the founder of Motorhead Digital, providing signature Marketing Maximizer™ programs specifically developed for auto restoration, performance, and restyling shops. These programs are geared towards customer acquisition and conversion to keep those project bookings coming. With over 24+ years of experience in digital marketing and web development, Barry's goal is to help clients market and grow their shops through strategic marketing practices. You can reach him at (585) 766-9785, balt@motorheaddigital.com or online at MotorheadDigital.com